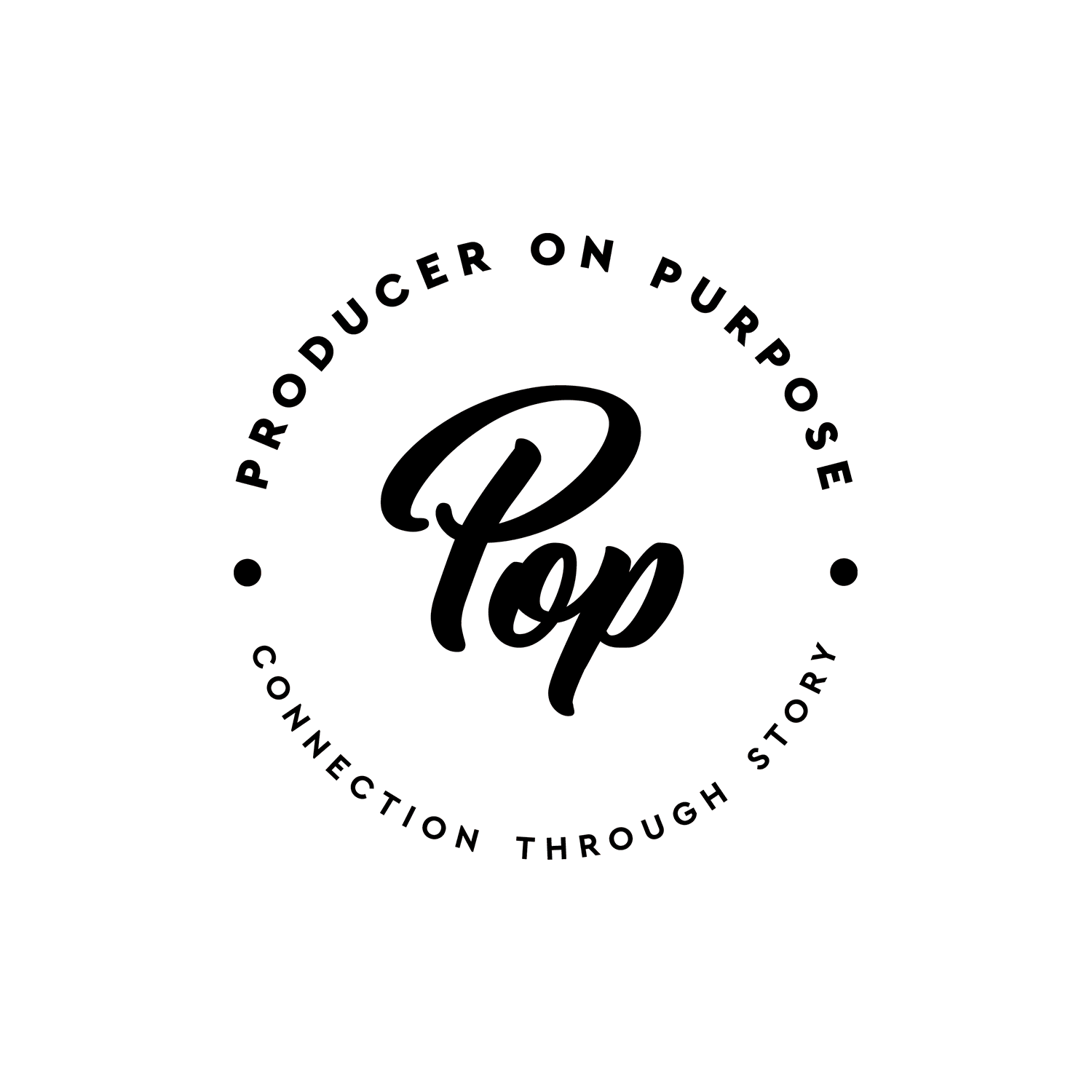 Producer on Purpose
+ Brand Development
+ Art Direction
+ Website Design
The Brand Plan
The Producer on Purpose - "POP" - brand is all about empowering women in business and creating connection through story.
POP works with purpose-driven businesses who have their own unique way of doing things - rebels who have a message to spread and the courage to blaze their own
path in their unique way.
A POP avatar is a rule breaker by nature and isn't afraid to talk about the hard stuff. They are leaders and world changers who want to make a difference.
Tracey is a one of a kind designer. Not only is she highly creative, ahead of trends, super reliable, fast and highly knowledgeable about her craft - she is also unbelievably intuitive about people and branding. Her sixth sense gives her an edge that other designers do not have.

She sees people first and understands who they are and how they can best present themselves to the world. She has given life to my brand with such power and passion, I could not be more grateful for her insight and kindness too. In my eyes, she is a complete + total legend.

_ Mel Fawcett | POP